August 30, 2015
Ageing is changing-for the better. In a recent interview on Revolutionize Retirement (
www.RevolutionizeRetirement.com
), columnist, author and aging specialist Helen Dennis identified four game changers that are affecting how we age.
Game Changers:
A desire to age in place
A sense of "There's got to be more."
Technology is my friend
Large numbers of retiring career women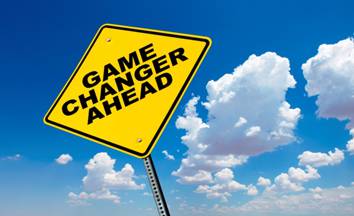 Ageing in Place
The desire to stay in our homes as long as possible led to the creation and growth of the village movement. Beacon Hill (
www.beaconhillvillage.org
) in Boston was the first organized approach to providing services that enable people to remain in their homes. Currently there are 115 organized "villages" in operation and fifty more in development. Although each "village" is unique, they all share some common characteristics, as identified on the Village to Village web site.
All villages:
Are membership-driven, grass-roots organizations
Are run by volunteers and paid staff
Coordinate access to affordable services including transportation, inspiring health and wellness programs, home repairs, social and educational activities and trips,
Offer vetted, discounted providers
For information about starting a village, visit
www.vtvnetwork.org
There's Got to Be More
Many older adults seek meaning and opportunities to give back. Seeing aging as a solution, not a problem, Encore.org (
www.encore.org
) is leading the movement to engage the talents of people later in life to benefit society. Their strategies include providing fellowships for professionals to move into the public sector, encouraging higher education to serve older adults and awarding a Purpose Prize to individuals who create innovative solutions to tough social problems.
Technology
Older adults are embracing technology to improve their lives. From finding the perfect caregiver (
www.carelinkservices.org
) to finding the perfect companion (
www.stitch.net
) , older adults have access to a growing network of on-line resources.
Aging 2.0, a company that seeks to improve the lives of older adults by connecting technology innovators with consumers, identifies how our attitudes toward aging are changing.
Changing attitudes toward ageing:
Moving from looking at old age as a challenge to looking at it as an opportunity
Moving from healthcare to health promotion
Moving from design for older adults to universal design which benefits all
Retiring Career Women
For the first time in history, large numbers of career women who lived before and after the Women's Movement are retiring, and they have no role models. Project Renewment (
www.projectrenewment
) created by Helen Dennis and Bernice Bratter provides the first model to help retiring career women plan what is next. The focus of the model and book of the same name is helping women be thoughtful and intentional about what they want to do with their next chapter. Meeting in small groups in members' homes, women discuss topics such as "What is productivity?" and "What is identity?"
Helen Dennis noted at the beginning of her interview that age 60-80 is a new life stage, filled with opportunity and promise. Her four game changers certainly contribute to improving the outlook for a rewarding later life.